The North Carolina Black Alliance addresses policy and economic issues to enhance black communities by developing and promoting systemic policy change as well as youth and leadership development.
We also seek to collaborate with strategic partners to advance the work of those organizations and to enhance intentional collaboration with black constituencies.
Political Effectiveness & Personal Responsibility
Access to Healthcare & Environmental Justice
© Copyright North Carolina Black Alliance DBA Alliance of North Carolina Black Elected Officials. All Rights Reserved.
HAPPENING TODAY! #GreensboroNC #ncpol #gentrification #urbanrenewal #urbandevelopment #gatecity @WFMY @NewsandRecord @greensborocity @gha450 https://t.co/ABlHddQ7Ml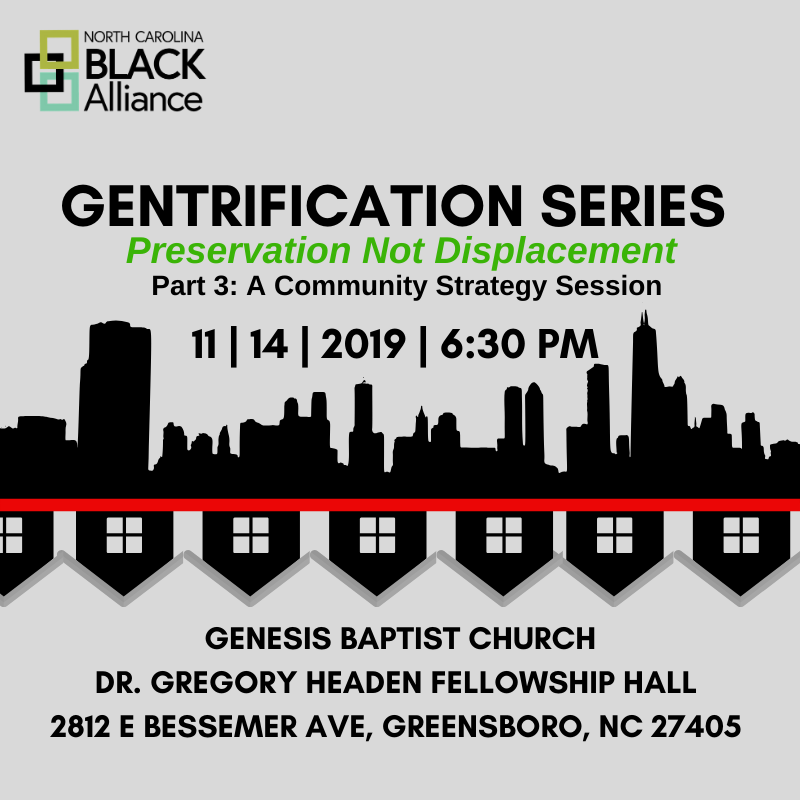 #GREENSBORONC : Join us for a #communitydiscussion designed to explore solutions to displacement due to the effects of #gentrification Please also share with your networks!- #gatecity #greensboro #communitypreservation #greensborohistory #greensborohistorichomes https://t.co/qTe9HVVDA7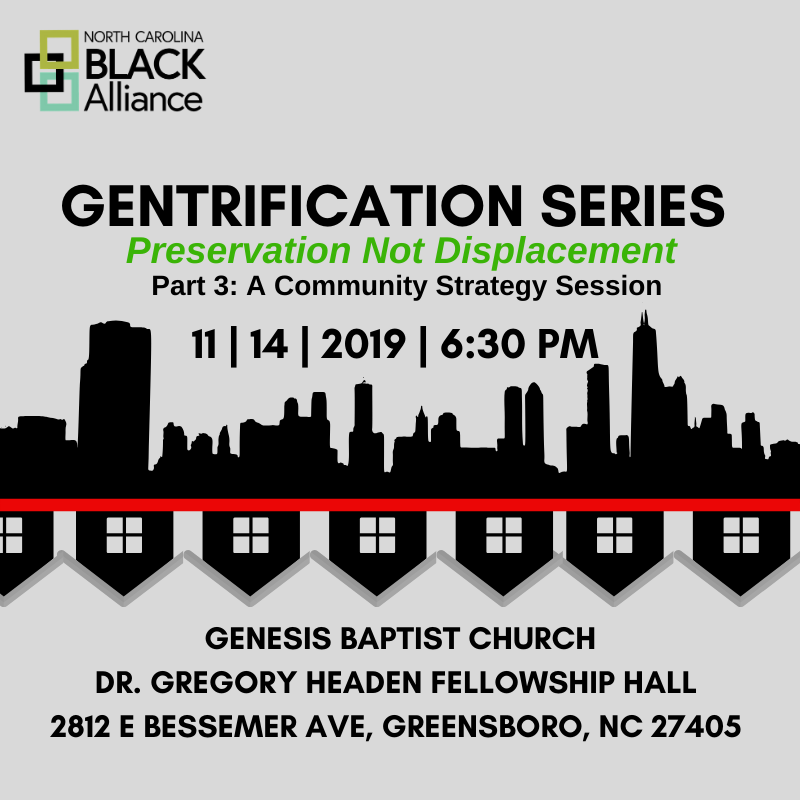 NC Senator Valerie Foushee, chairwoman of the NC Black Alliance, has announced NCBA's strong support for "A Call to Colors, (ACTC)," the Greater Diversity News sponsored civic engagement campaigns. Read Announcement